Common Colds, Cough and Flu Treatment Doctor in Houston, TX
Those with colds often experience fevers, nagging coughs, aches, and pains in their bodies. A cold or flu may seem like it will pass and you won't need to see your doctor, but this isn't always true. At any time, if you have any concerns about your symptoms, you should visit a physician. At Memorial Family and Urgent Care, our team of medical experts treats both children and adults! Contact us today to learn more or book an appointment online. We serve patients from Houston, TX and surrounding areas.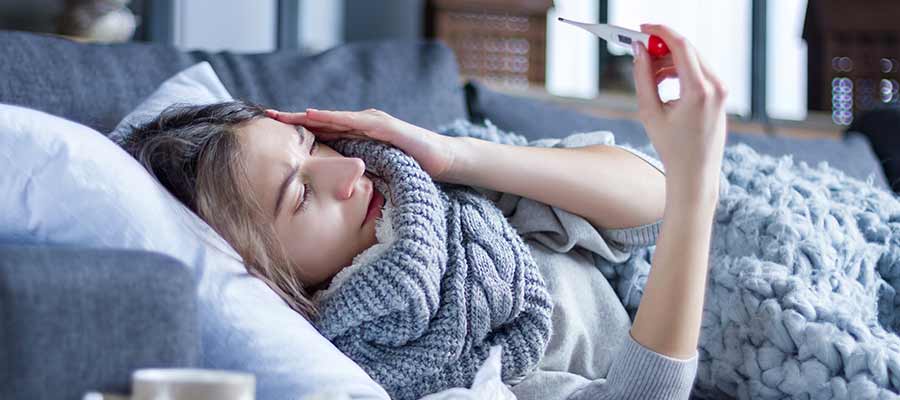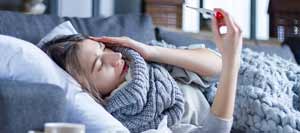 Table of Contents:
Which doctor should I consult for colds and coughs?
What can I do in order to get rid of my cold and cough?
When should I see a doctor for a cold or flu?
Do urgent care centers provide treatment for flu, colds, and coughs?
Which doctor should I consult for colds and coughs?

If your cold persists, you should be cautious about believing it will go away on its own. Whether you are running a fever that medications are not helping, you are feeling dizzy or dehydrated, you have a cough that won't go away, or you have an endless sore throat, you should seek medical attention. When no medication is working and you have one or more symptoms, you should consider visiting your doctor. A doctor or urgent care facility should be consulted if you feel uncomfortable with your symptoms.
What can I do in order to get rid of my cold and cough?

Colds and flu cannot be cured, but coughs and sore throats that accompany them can be relieved. There are many home remedies you can try to help ease cold and cough symptoms. Try adding a spoonful of honey to your tea, but make sure your child is at least one year old before you give them honey. Your throat will stay moist and comfortable if you drink plenty of fluids. Coughing may not occur when your throat does not hurt. It's okay to drink anything except alcohol or caffeinated drinks. It is sometimes necessary to cough to get rid of nasty mucus. There are also times when you need to calm your cough, such as when you're trying to fall asleep. You can get relief from coughing by taking over-the-counter medicine. Make sure you get plenty of rest so your body can fight off the virus.

Although there are plenty of things you can try to manage cold and cough symptoms at home, visiting an urgent care center is an excellent option to rule out more serious conditions and receive treatment guidance.
When should I see a doctor for a cold or flu?

People who have a sore throat, fever, swollen lymph nodes, red and/or swollen tonsils, and difficulty swallowing may be suffering from strep throat. Children are susceptible to this bacterial infection, which can be treated with antibiotics. Get antibiotics from your urgent care facility or doctor and make sure nothing else is causing your symptoms since strep throat can cause other serious health problems.

It is usually possible to recover from colds and the flu within a few days. However, you should still seek medical attention if you are infected with a virus. In addition to being miserable, the flu is highly contagious. There are many complications that may arise from this illness if it is not treated properly. It is very easy for the flu to lead to respiratory problems such as pneumonia or sepsis, which is an infection that takes over your body. These side effects are more likely to occur in elderly people, infants, and others with weakened immune systems. Flu symptoms include fever, body aches, and fatigue, which can be determined by a thorough examination. Additionally, there are viruses that affect the digestive system and cause nausea, vomiting, and diarrhea. If there are signs of extensive dehydration, anti-nausea medications or intravenous fluids can help.
Do urgent care centers provide treatment for flu, colds, and coughs?

Urgent care centers do offer treatment for flu, colds, and coughs. Urgent care centers can be excellent options for day-to-day acute illnesses such as these that are not emergencies, but patients can benefit from swift treatment and symptom relief.

Flu, cold, and cough treatment is available at Memorial Urgent and Primary Care. Call us to book an appointment. We serve patients from Houston TX, West University Place TX, Bellaire TX, Jacinto City TX, Galena Park, TX and South Houston TX.